Ancestry Bookstore Virginia
Journey Into the Past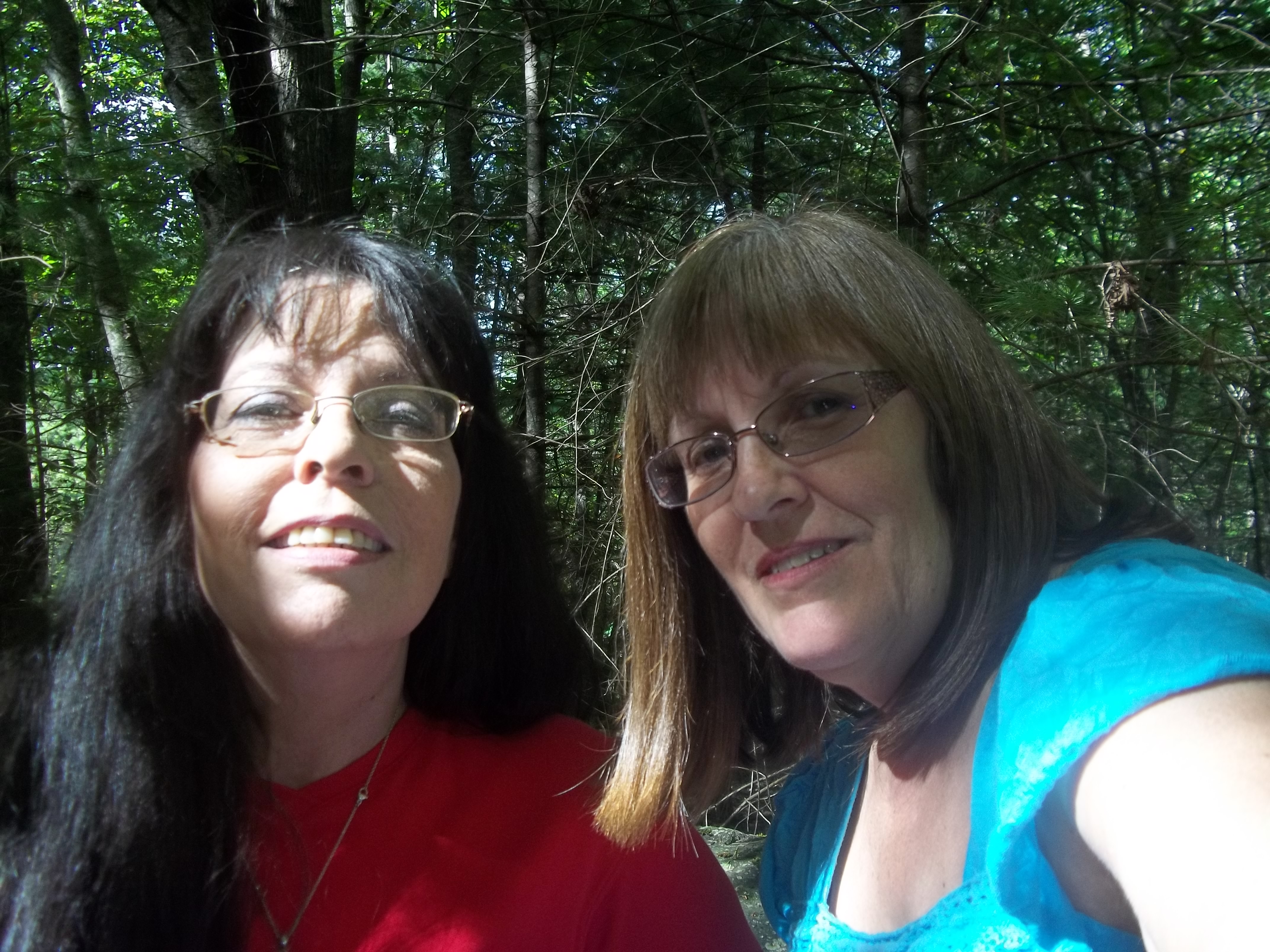 Welcome to our ancestry bookstore! Our names are Cheryl and Annie and we love to find treasures of the past and create books with what we discover!! We have a huge collection of pictures, records, and stories that we would like you to see. Most of this information we have found in our treasure hunts, we have put into books.
See the other pages in this website for some interesting old stuff! See the surname list to see if your family from now or "back then" is listed! See the Bish/Mullins family we are working on now! The books are called "Journey Into the Past" and the surnames researched will be part of the book name. These books have been personally made with genealogy sites, going to libraries, court houses, cemeteries, and family member's donations. These books will have the family trees going back as far as the 1600s and will have details about each person that we found information on, such as: where they were born, marriages, deaths, what clothes they wore, pictures of their homesteads and castles, pictures of items they owned and events they attended, pictures of them and their families, newspaper articles, stories passed down through the years, where they migrated from, if they came over on the Mayflower or not, DNA testings, cemeteries and their headstones, and more!
If you were about to leave this world, what would you say, and who would you say it to? Would you recognize your great great grandparents in heaven?

These shocking and provocative questions are at the core of the remarkable and inspiring book about your ancestors, Journey Into the Past. These books emerged from the research we have done of each individual and designed to help you discover yourself and your truth, and then created into this book.
In the book, we go beyond the events of census and family trees, and dive into what each person did in their life here on earth. Their birth, where they lived as a child, what clothes they wore, where they went to school and church. After their childhood we find their marriages and show the actual marriage certificates or bonds. We then disclose the same information about the spouse. Then we continue with showing where they lived while married, any letters or diaries they wrote, their hardships and good times, each child they had together and the same documents and pictures of each child. At the end of their journey here on earth we find their wills, death certificates and their final resting places with pictures of their tombstones and cemeteries. If you feel living more authentically by learning about your family history could allow you to have a greater impact on your reason to be here, or you just want to see where your DNA, traits, and medical problems originated from, this is the book for you.

Make no mistake, the ancestry tree lines laid out in the book are simple, not complicated to understand. Your greatest gift lies next to your deepest imagination.
Journey Into the past
Ancestry Bookstore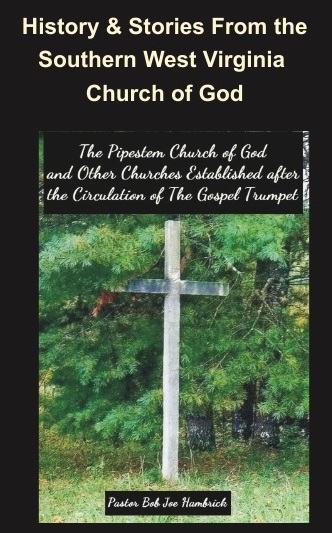 ~When doctrines are twisted for the danger of the souls of mankind, three Godly women go and tell it on the mountains of West Virginia. A publication from Anderson Indiana was delivered by a man on a horse in the 1800s in the Pipestem area and this began the reformation of the Church of God. These three women used the Bible when evaluating these church doctrines and from there, the truth was revealed. Bob will guide you through the history of this great event with stories, poems, bible scriptures, songs and his own stories of finding God and building his own church, singing in a gospel group, and continuing the legacy of the ones whose passion was to spread the word of God.~~>SEE THE BOOK<~~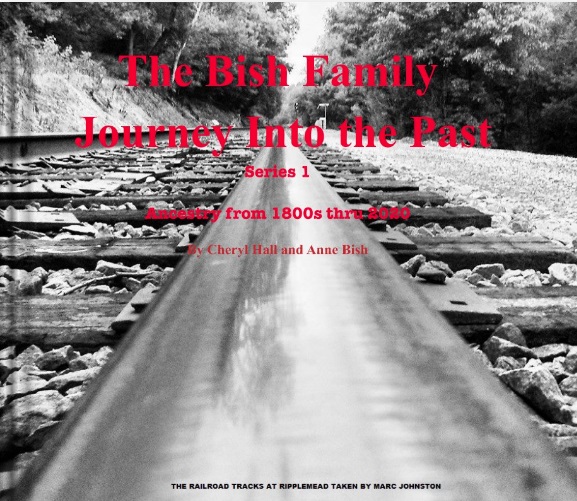 ~The Bish family and also Mullins, Sadler, Hurt, Stone, Robertson, Richardson, Gustler, Johnston, Belcher, Allen, Young, Carr, Stevens, Odell, Stephens, Zirkle, Bailey, Williams, Phillips, Simpson, Price, Scheerer, Collins, Hensley, Bratton, Johns, Moore, Kersey, Jones, and more! ~~>SEE THE BOOK<~~
~The Martin Family-Other surnames are: Wilson, Hearn, Scott, Iddings, Light, Smith, White, Stuart, Little, Gore, Leslie, Erskine, Stewart, Hay, Kerr, Keatley, Chesney, Starr, Marcum, Goodwin, Douglas, Drummond, Hamilton, Lindsay, Frith, Muncie, Williamson, West, Friske, Poff, Meador, Middleton, Goodson, Gillespie, Alford, Greenway, Crotty, Levine, Holley, Waggoner, Frith, Griffith, Hathaway, Rolfe, Richardson, Landon, Price, Wynne, Burdette, Payne, West, Pournaras, Burt, Cook, Goldburg, Wright, Hall, French, Davidson, Diehl, Burt, Warner, and more ~~>SEE THE BOOK<~~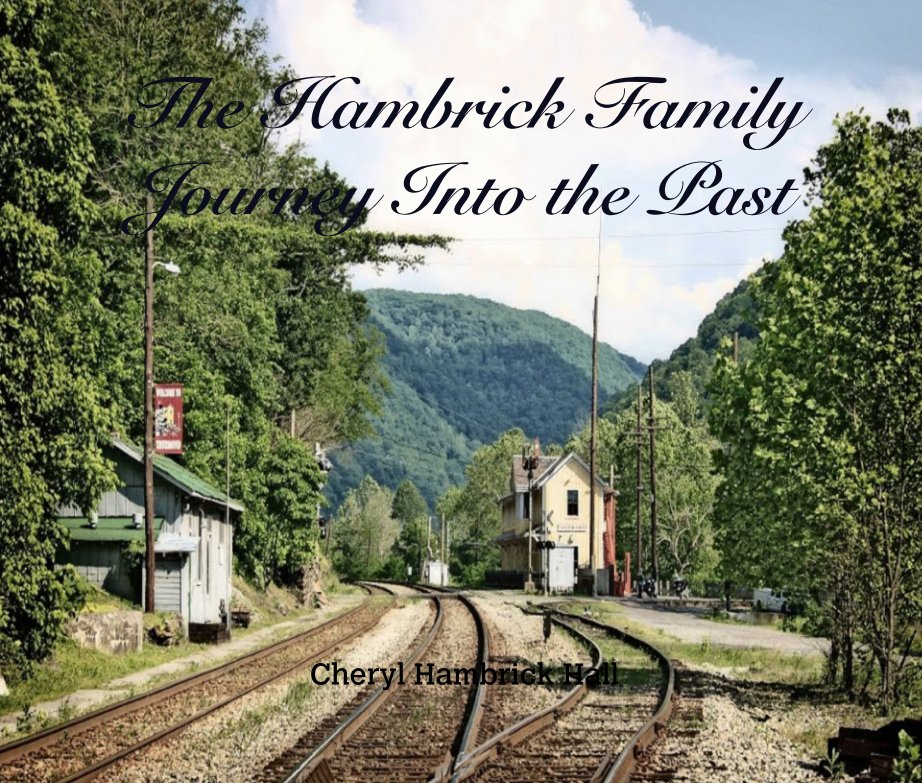 ~The Hambrick Family-Other surnames are: Hamrick, Faulkner, Hedrick, Larew/Larue, Helvey, Broce, Whitley, Davis, Poling, Keaton, McGraw, George, Duncan, Ballard, Barnette, Tyler, Radford, Kilbourne, Swan, McCutcheon, Roark, Pearson, Ball, Moretto, Porter, Dodd, Long, Jones, Price, Crigger, Owens, Lewis, Murray, Shuck, Vines, Sadler, Clark, Cross, Carver, Edens, Marshall, Radford, Bailey, Michael, Brick, Wade, Carver, Volosen, Radford, Marshall, Willette, Hearld, Short, Koeninger, Chattin, Morley, Farley, Enderle, Blankenship, Brunner, Wuennemann, and more ~~>SEE THE BOOK<~~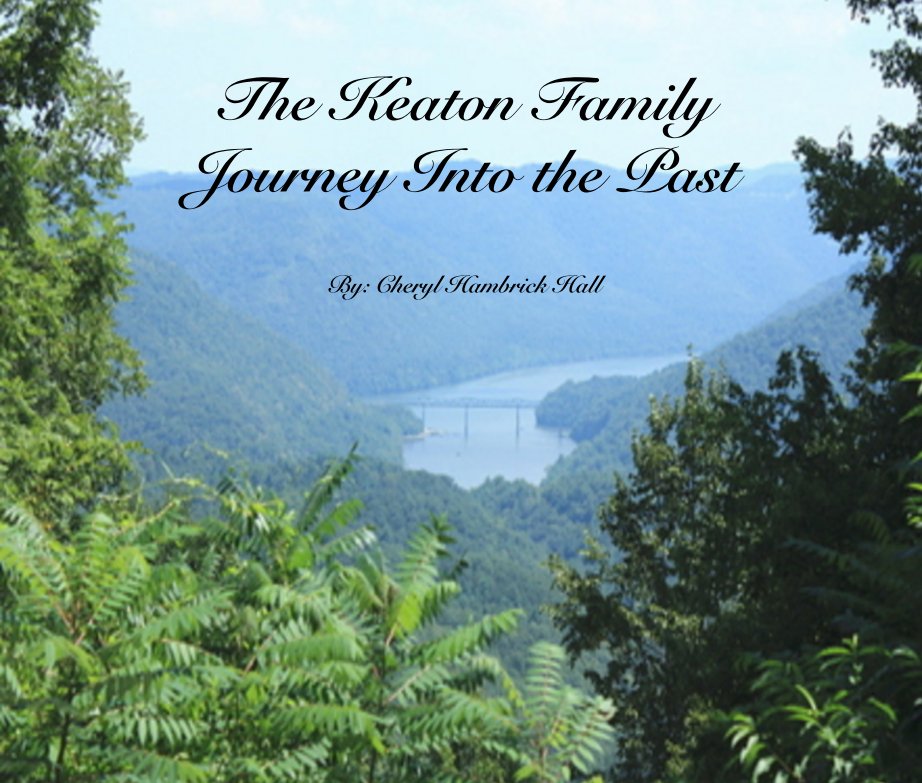 ~The Keaton Family-Other surnames are: Vest, Farley, Thompson, Wood, Garten, Houchins, Hill, Hambrick, Cochran, Via, Davidson, Wright, Edwards, Rakes, Horsley, Bowman, Kendrick, Lanier, Mann, Ballard, Hobbs, Harvey, Dollard, Kessinger, Stover, Goodall, Cook, Ellison, Smith, Adkins, Wiloit, Sperry, Parke, Morris, Funk, Phillips, Seib, Miller, Bullington, Hays, Chrisman, Blankenship, English, Blankenbaker, Fleishman, Bennett, Tracy, Martin, Lilly, Neely, Turner, Marquiss, Bolt, Pettrey, Alwell, Hall, Baker, Ellis, Stanton, Dalton, Neel, Gerhart, Anderson, Birchfield, Adams, Ward, Wills, McPeak, Combs, Smith, DiLuvio, Jones, Wilburn, Fields, and more ~~>SEE THE BOOK<~~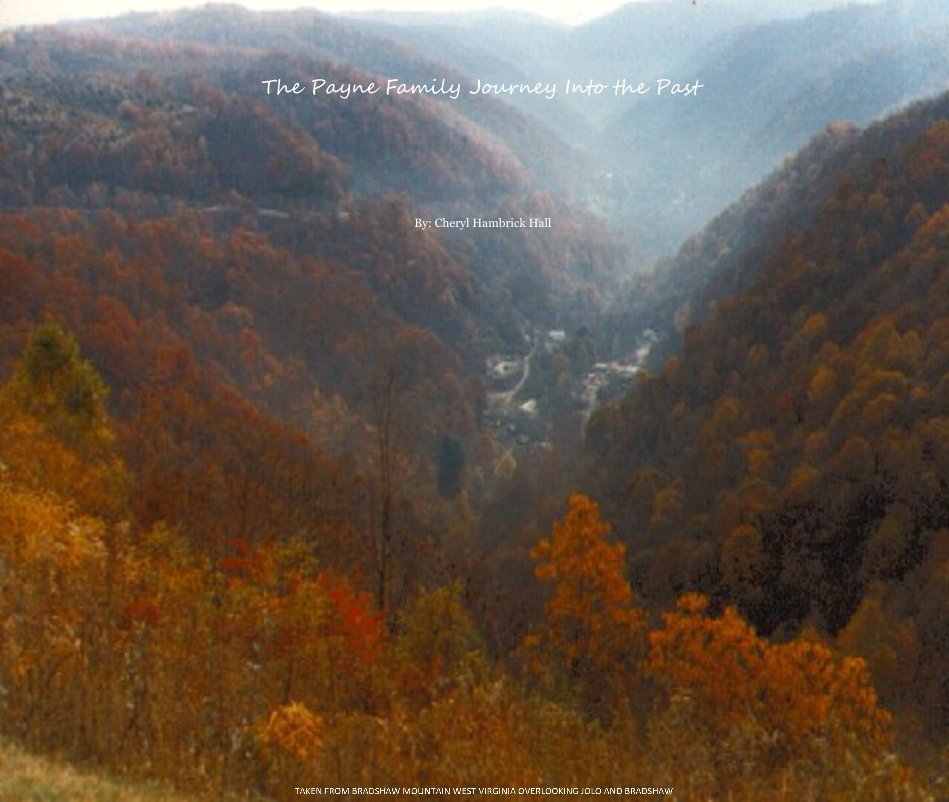 ~The Payne Family-Other surnames are: Muncy, Breeding, Finney, Stacy, Cornett, Lester, Davis, Hatfield, Platt, Holland, Silvers, Greene, Harmon, Kelly, Barnes, Reece, Vest, Vail, Mallett, Conway, Tolson, Goldman, Lawson, Nosseman, Cassiday, Radcliff, Garrison, Glendenning, Workman, Arthur, Mcmahon, Campbell, Riffe, Martin, Blankenship, Dangerfield, Robinson, Thornsbury, Campbell, Estep, Willingham, King, Crews, Franklin, Blanton, Clark, Belcher, Robinson, Perkins, Church, Lowe, Street, Canaday, England, Hale, Bragg, Logan, Kennedy, Rios, Wallace, Doughton, Lockhart, Buchanan, Bryant, Powers, Stanley, Daugherty, Riffe, Roberts, Deskins, Mccoy, Bynum, Manuel, Signs, Swanson, Jarrett, Toler, Cook, Shepherd, Little, Clark, Adkins, Hehmann, Talley, Kirk, Carr, Robinette, Sayman, Fletcher, Watson, Moore, Ray, Coleman, Tapponnier, Steele, Vest,Mounts, Litz, Elswick, Roberts, Wallace, Hackney, Keene, Click, Mattox, Durkee, Gray, Gillespie, Hall, Farley, Duty, Mitchell, Vance, Allen, Phillips, Lambert, Kingery, Brown, Smith, Mullins, Hicks, and more ~~>SEE THE BOOK<~~
BOOKS WE ARE STILL WORKING ON
We are now researching the following names. If you have any information on any of these family trees, please contact us from our "About Us" page.
Parker and Six Family
Agnew, Wood, Woods, Lambert, Nuckles, Anderson, Bryant, McAlexander, Meredith, Moulder, Harman, Carter, Burnett, Lowe, Horsley, Via, Bassett, Powhatan, Dicksen, Booker, Davis, Shields, Cobbs, Preston, Doss, Ballard, Martin, Howard, Mayhew, Milam, Pipes, Cole, Cannaday, Summers, Hill, Gilliam, Garland, Reddy, Duke, Prosise, Green, Swain, Burnap, Cosby, Sullivan, Musser, Seeks(Six), Theiss, Henderson, Begley, Trott, Evans, Allsap, Potter, Jones, Darden, Weary, Smith, Kennett, Costigan, Thompson, Fisher, Hayes, Lewis, Robinette, Hichman, Hutchison, Landing, Blankinship, Arnold, Weiss, Shular, Taylor, Helsel, Yopp, Whittaker, Underwood, Carter, Hall, Jakubowski, Blackburn, Dunn, Swauger, Bish, Whitt, Horton, Hazelwood, Mitchell, and more....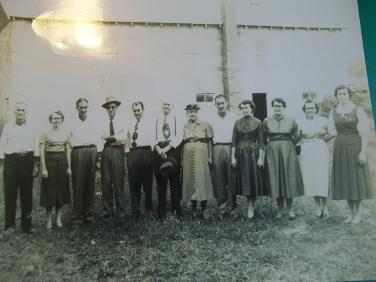 Thompson, Rose, Walker, Bish, Smith, Lambert, Wyatt, Brown, Young, Shrewsbury, Minick, Flynn, Weed, Keener, Warden, Davis, Crotty, Roland and more!
Copyright Ancestry Bookstore Virginia